Common problems and solutions for laser cutting plywood
16-01-2023
Some of the most common problems that occur when laser cutting plywood and how to solve them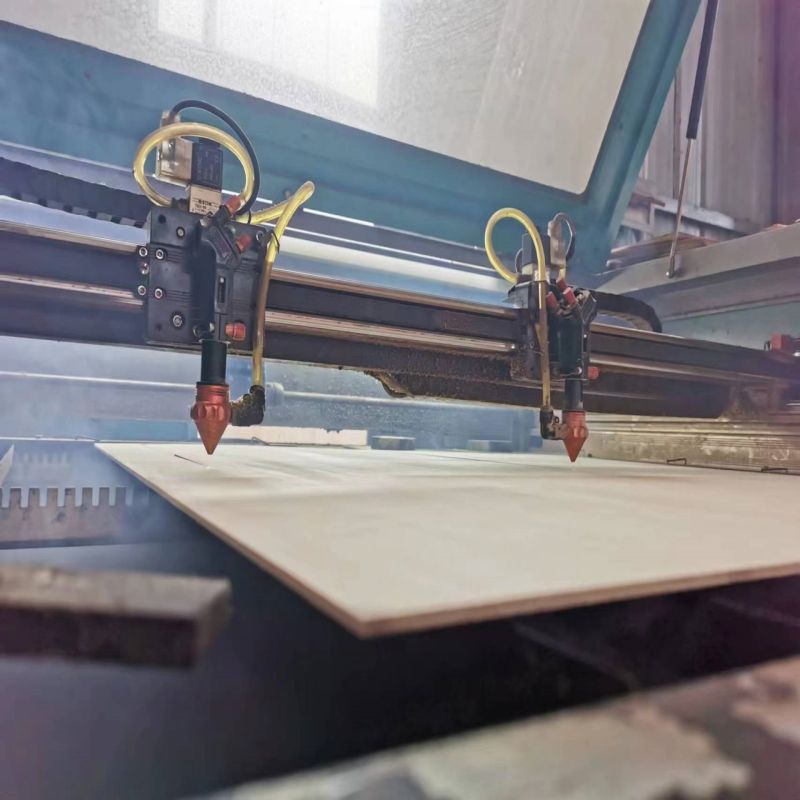 (Double Willy International Original) Laser-cut plywood is a popular method for cutting and shaping plywood materials, but it also faces a number of challenges. Some of the most common problems that occur when laser cutting plywood include
Burn marks: Plywood is made up of multiple layers of wood, which can cause the laser to burn through the top layer and the back side to create burn marks at the point of contact between the laser and the support platform. This can result in unsightly burn marks on the finished product.
To avoid this, it is important to use a lower power setting and make multiple passes in the same area to ensure that all layers are cut evenly.
Alternatively, replace the honeycomb pallet with a blade platform or pin point type to circumvent this by reducing the number of contact points.
For Glowforge cut plywood processing scenarios, laser masking tape can be used to apply to the surface of the material being processed, removing the tape after the process is complete to get a perfect piece.
Warpage: Plywood is a natural material and its own material stress and moisture changes cause it to warp when stored and laser cut plywood is subjected to heat. This can be a major problem when laser cutting as the high heat generated by the laser can cause plywood to warp and distort. To minimize this problem, it is important to use a low power setting and move the laser quickly over the plywood surface. It is also important that these fixtures and counterweights do not obstruct the path of the laser head. The best solution is to purchase some plywood flatness superb material to use, you can follow: http://www.lasercutplywood.com/.
Delamination: Delamination is the separation of plywood layers, which occurs when the laser cuts layers of different depths. This can be caused by a number of factors, including uneven cuts, poor alignment, and uneven pressure on the plywood. To minimize this problem, it is important to use a low power setting and to ensure that the laser is properly aligned and that the plywood is properly supported during the cutting process.
Melting: Plywood is made of wood fibers and resin, and the laser cutting process can cause the resin to melt, which can create a sticky substance on the surface of the plywood and on the laser cutting equipment. To avoid this, lower power settings should be used and the machine should be cleaned frequently.
Toxicity: Plywood is made of wood and resin, and when laser cutting, the heat generated by the laser can cause the release of toxic fumes. This can be dangerous to workers and can damage laser cutting equipment. To minimize this problem, it is important to use low power settings and ensure proper ventilation of the work area.
Break points: During the work of laser cutting plywood you will find some localized areas that cannot be penetrated, this type of situation could be that your equipment laser focus is off, just correct it. Another episodic, non-specific area of the broken point is most likely because of the purchase of non-professional grade laser plywood, the internal existence of high-density areas of impurities, these conditions lead to the laser can not smoothly penetrate the area, the need to get a boost only to replace the better material which is a professional grade laser plywood material manufacturer website: http://www.lasercutplywood. com/ you can refer to.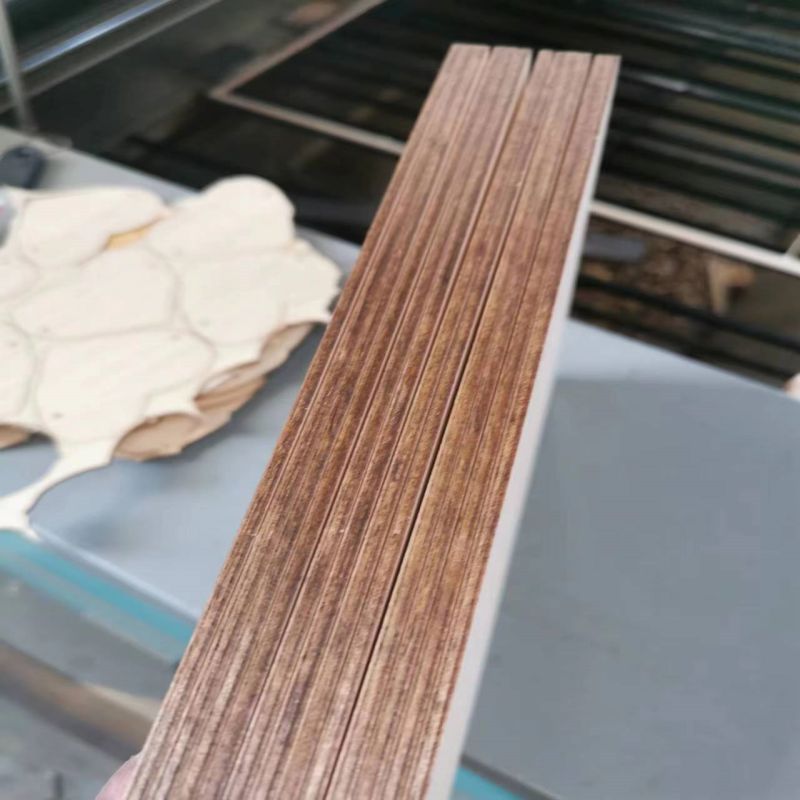 In laser use scenarios, the laser penetration rate is a standard type of indicator. Not every type of plywood can be laser plywood. ----Jimmy
In conclusion, laser-cut plywood is a great way to shape and cut this versatile material, but it also faces a number of challenges. To minimize these issues, it is important to use low power settings to ensure proper alignment and support, and to maintain proper ventilation in the work area. Properly maintaining equipment and taking safety precautions are also critical to ensure success.
Translated with www.DeepL.com/Translator (free version)